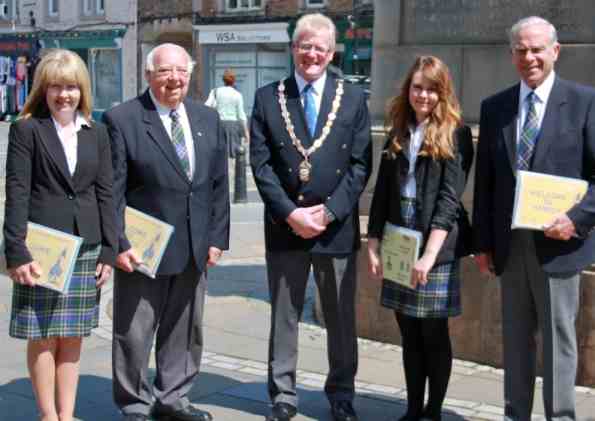 March 28th, 2013
by admin
0
12
Summer has officially begun with the launch of a new season for the Hawick Welcome Hosts.
The 16th year of the award-winning project, which is unique to Hawick, was launched with a ceremony at the Horse. Chairman Jack Yallop said: "Last week saw the start of the Hosts' season and we are looking forward to again welcoming visitors to the town."
The Welcome Hosts are all trained and, wearing distinctive Hawick tartan, encourage visitors to 'stop, shop and explore'.
Mr Yallop added: "Let's hope for better weather this summer to help our visitors enjoy themselves."
The Hawick Welcome Initiative was awarded the accolade of Best Community Project in the prestigious Scottish Borders Awards 2006/07. Its most recent success has been securing overnight parking for campervans in the Common Haugh, which since Easter, has attracted 48 vehicles.
Related Posts