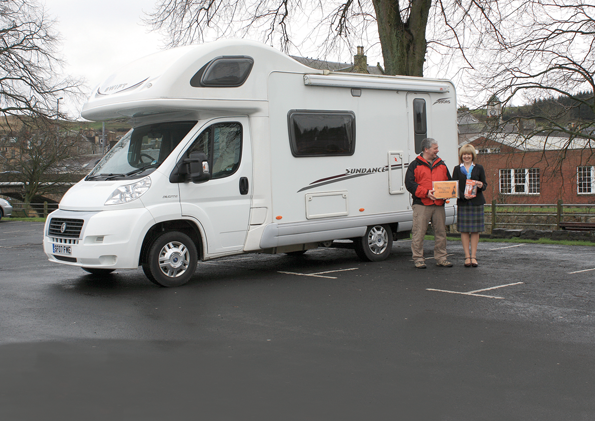 March 28th, 2013
by admin
0
9
Mr Yallop also revealed that the new motorhome parking facility at the Common Haugh in Hawick, which was introduced this year on a trial basis, has been a huge success
Mr Yallop also revealed that the new motorhome parking facility at the Common Haugh in Hawick, which was introduced this year on a trial basis, has been a huge success.
He said: "This is the first year of this project and so far signs are encouraging that this will 
flourish and bring more visitors to the town.
"Those who have used the facility report their appreciation of the location at the Haugh to spend the night.
"In fact, last week a Dutch couple stayed overnight and went to a Hawick Sings concert. They conveyed their enjoyment to the hosts and stated they have been touring the United Kingdom for four weeks and Hawick is the only place where they have received such a welcome."
Next year it is hoped the hosts can develop a website as the initiative goes from strength to strength.
"We would like to thank the local support we get and their complimentary remarks are much appreciated," said Mr Yallop.
Related Posts